Send your e-mails directly to your clients
With FLOWii you are send your e-mail directly to your partners. There is no need to import anything or create any unnecessary list.
You can select the recipient by tags, categories, cities, date, who the responsible person is for the partner and so on…
Know the results of your e-mails
Now you can know who didn't read your e-mail, who clicked on link you provided, who didn't received your e-mail.
With these informations you can improve your connection with your clients.
Continue working with your clients responsibly
Get more in touch with your clients. Your contact list can be categorized by how your clients responded to your e-mails and let's you to work with them more effectively.
Now you know who opened your offer and you can contact him by phone and find out more about his requirements. You will definitely improve your sales results.
Our clients said about us
We grow thanks to our references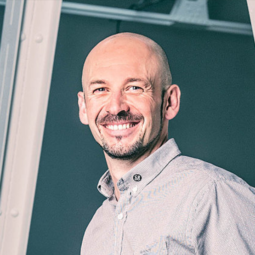 " Thanks to FLOWii, we managed to automate many small processes. Which saved us a lot of time. "
Milan Paprčka
CBS spol, s.r.o.
Number of employees: 120
Revenues: 2,1 mil. €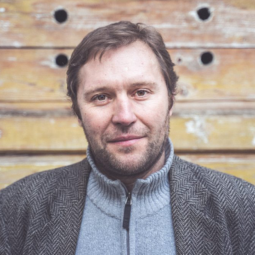 " We were looking for a system on which our whole team can rely on, and which has an easy implementation. "
Juraj Koudela
Vydavateľstvo Absynt, s.r.o.
Number of employees: 8
Revenues: 459 ths. €
" FLOWii is great not only in management but also in having order and clarity of all of our finances and activities in the company. "
Juraj Krč
ARCHSTYL s. r. o.
Number of employees: 9
Revenue: 1,12 m. €
Benefits
Free for every license
FLOWii is an easy to use app full of solutions for your business. For every license, you get customer service, online consultation and regular updates for free.
Everything in one place
All the tools FLOWii provides cooperate with each other. Only one account is needed and you get a complete overview of your company.
We're happy to help
Do you have an advice, comment or a question? We are here for you every working day from 9:00 a.m. till 5:00 p.m.
Free online consultation
First training completely for FREE. We give you assistance in setting up the software for your company's needs.
We are here to help
Manage all your e-mails in one place
Start with FLOWii e-mailing today!
First 30 Days completely for FREE
after that € 8 / month
You can find more information about the e-mailing in our pricing.
Q&A
FLOWii E-mailing in short
Why is E-mailing a component of FLOWii?
Bulk e-mailing is one of the most efficient ways of communication with the customers during the time when they are not buying anything. You can build trust and long-term relationships with a quality e-mail content. That is why e-mail marketing belongs to the most efficient tools of marketing.
How does FLOWii E-mailing work?
FLOWii E-mailing is a simple online tool that sends your e-mails safely, directly, at a reasonable price also in bulk and it gives you complete success rate statistics. It is the ideal solution for both companies and sole entrepreneurs, who have a varied database of potential and existing customers and want to build long-term relationships.
Why is FLOWii E-mailing unique?
The uniqueness of FLOWii e-mailing lies in the direct connection to the CRM system. It does not only work with the e-mail contacts, but also with the CRM customer database. It allows you to add any information about your customers that will help to choose the target groups efficiently. At the same time, the whole history of e-mailing with the customer can be seen. You can add other CRM services to the e-mailing at any time. It's payment method is unique, as well. Your account can be constantly active, but you are charged only after e-mailing. The maintenance of the account and the online access are free, the number of contacts are unlimited and free of charge. FLOWii will issue you an invoice only after you decide to send your e-mails.