Reports for your payroll accountant in one click
The biggest benefit of FLOWii is how fast does it process the data recorded by the terminal. You can have all the data you need in one PDF just in one click.
See visually appealing graphs of your company's attendance records
Have an easier, clearer and more enjoyable view at the attendance record in the graph view.
Our clients said about us
We grow thanks to our references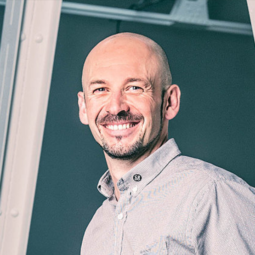 " Thanks to FLOWii, we managed to automate many small processes. Which saved us a lot of time. "
Milan Paprčka
CBS spol, s.r.o.
Number of employees: 120
Revenues: 2,1 mil. €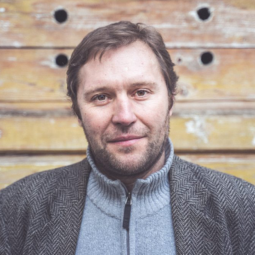 " We were looking for a system on which our whole team can rely on, and which has an easy implementation. "
Juraj Koudela
Vydavateľstvo Absynt, s.r.o.
Number of employees: 8
Revenues: 459 ths. €
" FLOWii is great not only in management but also in having order and clarity of all of our finances and activities in the company. "
Juraj Krč
ARCHSTYL s. r. o.
Number of employees: 9
Revenue: 1,12 m. €
Benefits
Free for every license
FLOWii is an easy to use app full of solutions for your business. For every license, you get customer service, online consultation and regular updates for free.
Everything in one place
All the tools FLOWii provides cooperate with each other. Only one account is needed and you get a complete overview of your company.
We're happy to help
Do you have an advice, comment or a question? We are here for you every working day from 9:00 a.m. till 5:00 p.m.
Free online consultation
First training completely for FREE. We give you assistance in setting up the software for your company's needs.
We are here to help
Software instead of an attendance book
Start with FLOWii attendance system today!
First 30 Days completely for FREE
after that € 1,5 / month for 1 user.

You can find more information about the Attendance system in our pricing.
Q&A
FLOWii Attendance system in short
Why is Attendance system a component of FLOWii?
Recording of attendance is not a must in a profitable company, but it is obligatory according to the law, furthermore, it keeps discipline. Writing down the attendance is often administratively demanding and a waste of time for the employees, the payroll accountant and the company owner, too. Instead of working, they count their hours and it decreases their productivity. Switch to FLOWii's attendance and increase your productivity.
How does the attendance recording work online?
FLOWii attendance intends to simplify the attendance administration for the companies. Management of the absence, leaves and attendance without an unpleasant and complicate completion of the data sheet in Excel or a workbook. The employees check in and FLOWii records the data into a transparent report. FLOWii allows to choose from different options of spending the working hours. Sick leave, doctor visit, holiday, business trip, lunch or private leave. You do not need to count or fill in different data sheets anymore. You only need to sign in and click a button. FLOWii attendance system is a friendly solution for the employees and also for you, as well as for the payroll accountant.
In what is FLOWii Attendance System unique?
The attendance terminal is in the computer or/and tablet. No special hardware is required. Everything runs on the cloud. An internet connection and a standard Android tablet is enough for the attendance terminal. You can find more information on how to use the attendance tablet terminal in the Help section.