Easy planning
Clear assignments, planned tasks, assigned responsibilities and deadlines in one place. Periodic orders with the same procedure in one click thanks to your customised templates.
Up-to-date information on the progress of your orders
You have the progress of your orders always under control.
You and your employees can have online access to up-to-date informations about all the orders.
Online control of your finances
You can also control your orders financially by using FLOWii. You can monitor your financial issues directly in connection with the assigned order and within the whole company.
Control your budget with ease.
Our satisfied customers
We grow thanks to our references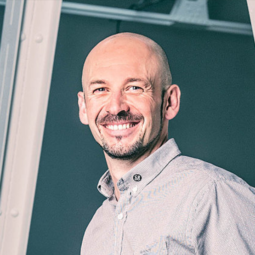 " Thanks to FLOWii, we managed to automate many small processes. Which saved us a lot of time. "
Milan Paprčka
CBS spol, s.r.o.
Number of employees: 120
Revenues: 2,1 mil. €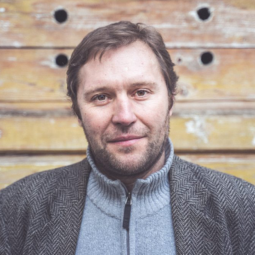 " We were looking for a system on which our whole team can rely on, and which has an easy implementation. "
Juraj Koudela
Vydavateľstvo Absynt, s.r.o.
Number of employees: 8
Revenues: 459 ths. €
" FLOWii is great not only in management but also in having order and clarity of all of our finances and activities in the company. "
Juraj Krč
ARCHSTYL s. r. o.
Number of employees: 9
Revenue: 1,12 m. €
Benefits
Free for every license
FLOWii is an easy to use app full of solutions for your business. For every license, you get customer service, online consultation and regular updates for free.
Everything in one place
All the tools FLOWii provides cooperate with each other. Only one account is needed and you get a complete overview of your company.
We're happy to help
Do you have an advice, comment or a question? We are here for you every working day from 9:00 a.m. till 5:00 p.m.
Free online consultation
First training completely for FREE. We give you assistance in setting up the software for your company's needs.
Innovate your company
Change your workbook for a transparent software
Start using FLOWii project management today!
First 60 Days completely for FREE
after that € 6,99 /month
You can find more information about the Project management in our pricing.
Q&A
Project management in short
Why is Order management a component of FLOWii?
By securing an order, the tasks of the businessmen does not end but rather start. The quality of your work depends on how efficiently you can solve customer requests and meet the deadlines. Keeping an overview of everything, sharing information, consistent monitoring of the progress, controlling deadlines. You can do all the above with FLOWii's project management.
How does FLOWii Order management work?
The management of orders is a complex tool for planning contracts, furthermore, managing and controlling your orders both from the aspect of work and finance. You can simply plan each order and you only monitor it continuously. It helps you to share internal information about current progress and makes the communication more simple, while improving productivity of the whole company. You get an overview and arrange the processes in your company.
In what is FLOWii Order management different?
Thanks to the interconnection with FLOWii's CRM system, you can improve the efficiency of the whole company.It provides you with full support from the first contact with the customer, till the issuance of an invoice. Your customers will feel the difference and you can sleep without worries.