Documents you are pleased to pay
A big part of your corporate identity depends on your price offer and invoice. With an invoice issued by FLOWii, your customers will always classify you as a professional.
• Own logo
• Professional design
• Highly transparent
• Scanned signature
• Different languages (Slovak, Czech, English, German)
Order and overview of your documents
With FLOWii your invoices and other documents will be online in one place. If you will be wondering what price did you offer to your customer last time do not worry, with FLOWii you will see it immediately.
Document management will spare time and space in your office.
Have your business results in a visual form
What was the total amount invoiced this year or the last month? How many of the offers were transformed into invoices? FLOWii Invoicing will give you all the data in transparent, visually appealing charts.
You can have the overview of your revenues online.
Our clients said about us
We grow thanks to our references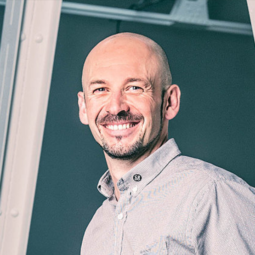 " Thanks to FLOWii, we managed to automate many small processes. Which saved us a lot of time. "
Milan Paprčka
CBS spol, s.r.o.
Number of employees: 120
Revenues: 2,1 mil. €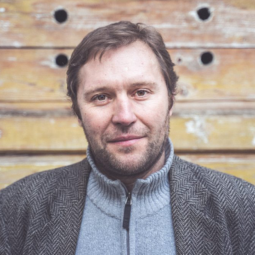 " We were looking for a system on which our whole team can rely on, and which has an easy implementation. "
Juraj Koudela
Vydavateľstvo Absynt, s.r.o.
Number of employees: 8
Revenues: 459 ths. €
" FLOWii is great not only in management but also in having order and clarity of all of our finances and activities in the company. "
Juraj Krč
ARCHSTYL s. r. o.
Number of employees: 9
Revenue: 1,12 m. €
Benefits
Free for every license
FLOWii is an easy to use app full of solutions for your business. For every license, you get customer service, online consultation and regular updates for free.
Everything in one place
All the tools FLOWii provides cooperate with each other. Only one account is needed and you get a complete overview of your company.
We're happy to help
Do you have an advice, comment or a question? We are here for you every working day from 9:00 a.m. till 5:00 p.m.
Free online consultation
First training completely for FREE. We give you assistance in setting up the software for your company's needs.
We are here to help
Simple, visually appealing invoices for FREE
Start with FLOWii invoicing today!
FLOWii invoicing is FREE for 1 user and it will be forever.
You can find more information about the other tools FLOWii is offering in our pricing.
Q&A
FLOWii Invoicing in short
Why to choose FLOWii invoicing?
Invoicing is an inevitable component of each business. You simply need to issue documents. Business administration, however, does not earn money in your business, that is why you should not devote much time to it in your company. The efficient management of invoices, payments and other documents is a value we intend to give to entrepreneurs. Why should you spend 20 minutes with issuing invoices or orders, if you can accomplish it in a minute with FLOWii?
FLOWii invoicing online, fast and simply! How does it work?
FLOWii invoicing is a modern online application that simplifies and accelerates administration related to the issuance and management of internal documents. It enables to create professional price offers, invoices, pro forma invoices, orders, delivery notes or credit notes. All without mistakes, in a very short time. You may issue invoices with VAT or without, in a foreign language or offer a discount. The speed of issuing documents is supported by the online price list and the partners database. You don't have to spend a lot of time with filling in documents, the free FLOWii invoicing works for you. Furthermore, each invoice issued online is saved in the partner history, so that you do not forget your income and you have the due date online under control.
In what is FLOWii invoicing different?
Issuance of professional invoices, price offers, orders or other documents with an unlimited partner database, completely free of charge and without limits. Furthermore, thanks to the interconnection with the CRM system, you can make the organization of your whole company more efficient. They jointly provide you with support from the first contact with the customer, through processing the order until the issuance of the invoice. Having everything within a single system will save you a lot of time and money. Your customers will feel the difference, too and you can sleep without any worries.